Ultra-reliable, high-performance and cloud based for business and developers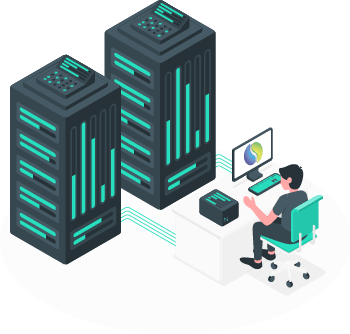 General Purpose Cloud Servers have a balanced ratio of memory to CPU, suitable for a wide variety of production workloads.
Use cases: web and application servers, E-Commerce, game servers, video and audio streaming, API serving, relational databases
For CPU bound applications. These Cloud Servers provide proportionally more dedicated CPU than they do RAM and Cloud Storage.
Use cases: video encoding, batch processing, CI/CD, analytics processing
For RAM bound applications. These Cloud Servers provide proportionally more RAM than they do CPU and Cloud Storage.
Use cases: databases (e.g. MySQL), caches (e.g. Memcached), real-time analytics
These Cloud Servers provide especially generous amounts of Cloud SSD storage with a typical balance of CPU and RAM.
Use cases: large No-SQL databases (e.g. Cassandra and MongoDB), big data analytics

VMware Virtualization
VMWare technology is characterized by a very large scale as well as stability and high availability.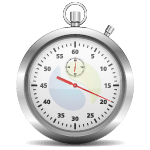 Instant Setup
Your services are up and running in a few minutes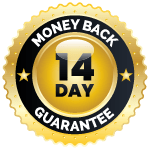 14-Day Money-Back
If you are not happy with our services and want to go, we'll refund your money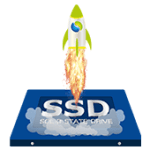 Premium Hardware
We use premium hardware, ultra SSD RAID storage which empower our solutions.​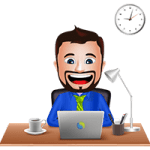 24/7 Friendly Support
Your customer service team of experts are available for you 24/7/365​
We offer Acronis Backup enterprise-grade solutions for all of our Servers products (Dedicated and Cloud), with packages starting from 50GB. Our industry-leading backup feature encrypts and stores your data at a physically separate data center.
A cloud server is a virtual server that provides you with a complete, web-based IT infrastructure, including CPU, Ram, storage space and network technology.
You don't need your own physical server hardware, known as a bare metal server, while with our Cloud Servers you get a fully dedicated resources, completely isolated environment (Thanks to vmware) and full root access.
Dedicated Server, known as a bare metal server, gives you the full resources dedicatedly for you. also you would have to configure, update and maintain at high cost.
While our Cloud Server gives you more freedom to scale up/down the resources like CPU, RAM and storage space based on your needs (thanks to our cloud infrastructure).
Also Servmix takes care of the back-end, manages the physical servers, and guarantees speed, uptime, and stability.
Cloud Servers are particularly cost-effective. It's a perfect option for professionals who need flexibility and power for their projects.
Definitely. We use VMware virtualization technology that guarantees a complete environment isolation and a fully allocated resources to your server
A Cloud Server can be used for many different cases. It can be used for web hosting, an email server, SAAS applications, DNS Cluster, eCommerce and more than that. The limitations of a Cloud Server come down to the application requirements needed which is a not a common case.
Also, please refer to the on-demand addons where you can order your Cloud Server along with your licenses at a special discount beside to one of our professional server management plans, as well as, our Cloud Backup plans.